Rooty Hill Tavern: Karaoke Friday
The Rooty Hill Tavern is a venue very convenient to Rooty Hill Station. It is also the go to place for karaoke Friday nights. With a huge modern beer garden. On Friday night, it's karaoke night in the lounge bar. Karaoke Samurai has been providing karaoke for for years at venues across Sydney and now it's here. This venue requires a full sound set up and we patch into the rooms large screen and make use of their disco lighting.
The room can is an excellent space for karaoke Friday as it has a dance floor and comfortable seating  as well as backed stools. It has garnered a regular crowd who attend every week enjoying the karaoke as a place to unwind after the working week. There is a festive atmosphere with the cooperation of an security patron are able to enjoy themselves week after week.
Karaoke Friday at the the Lone Pine Tavern from 8 pm. See review.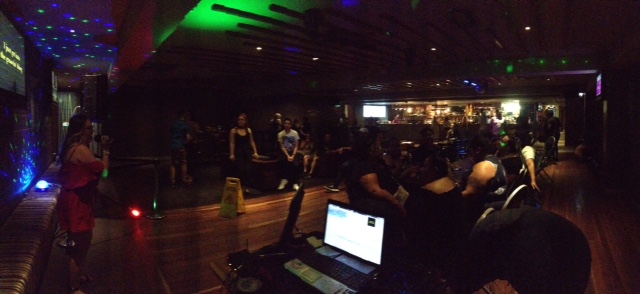 Back to Karaoke for Pubs and Clubs
Back to Karaoke Samurai Venues